Danilo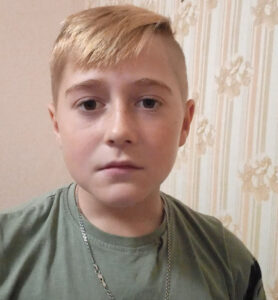 Hello! 

I live in

 central Ukraine, small town

 with my mother

.

 On February 24,

 2022

 war came to my country. I am still very young, and the events that are happening in my country scare me a lot.  I cannot attend school

 or r

ide bikes with friends. During the air raid, my mother and I hide in the basement, it's very scary. During the war, we did not leave our city. We really want the war to end. Currently, my mother is temporarily out of work. we live in a house, we have a solid need for heating with firewood, and I also need warm clothes and shoes. My mother and I will be very grateful

!