Danylo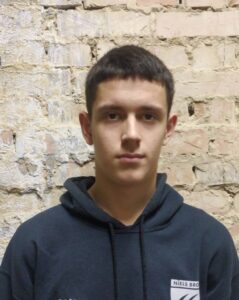 I lived in a city in central Ukraine, but had to move to the west because of this horrible war. My hometown is very beautiful and I miss my friends. But I like life here ok.
I play football and when the war started, my coach offered me to live here, in the west.
That's how I got into the local boarding school. My parents stayed in our native town,  I live alone (together with other children refugees) in a dormitory.
In football I play for the local soccer team and we take 3rd place in the region.
I wish that the war would end soon and I could return home. I'd like to have clothes and
trainers for running.