Denys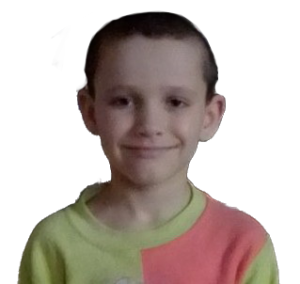 Denys and his family were forced to move to 

a small

 city 

in southern

 region, fleeing from hostilities in their 

native 

village.
The boy's mother is disabled, she does not work. 
T
he stepfather has to take care of the whole family. Parents do not have enough money for such basic things as food, medicine, clothes, toys. The city
 where the family wound up
 is currently in the front-line zone. He studies remotely in the 1st grade of school No. 2, which was damaged as a result of hostilities in Ukraine. The roof and windows of the school were damaged.
But there is one day that Denys will remember for the rest of his life.
He and his parents had to go to the hospital because he caught a cold. And just at that moment, a shell flew near the place they were passing. His parents received minor injuries, the boy was not injured. He believes that some unknown force protected them at that moment. The boy dreams of peace in the country
. He does not want to relocate
, because he has found friends in the city. And he doesn't want anyone else to get hurt.