Galina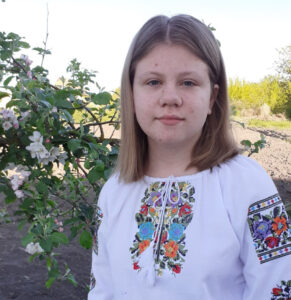 Hello. My name is Galina. I study in the 7th grade. I really like to draw. Often I see my sketches in 

my

dream, wake up and take everything that is nearby and draw for hours, days and nights. 

I'm t

he winner of the regional competition 

"

We know, we remember, we believe

"

, dedicated to the Day of Heroes of Ukraine. I live with my mom and dad. Mom does not work anywhere, because it is impossible to find work in the village and the surrounding area. The only family income of $ 200 is the salary of dad, who works in agriculture. I have a congenital malformation of the urinary system, I underwent surgery in childhood. But I am constantly sick, I need to undergo a course of rehabilitation

 and there are no funds for such 

rehabilitation. And

 now there are

 even no funds for drawing materials.

 Life has become very tough. 

And I really dream of doing art professionally. My talent gives me strength during this difficult time.