Ivan ID:4973
ID: 4973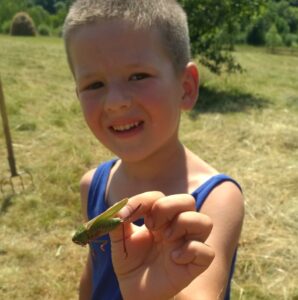 My son's name is Ivan. He studies in the 1st grade of a local school. Our village is located in a mountainous area, where buses hardly ever reach. My son was born with a congenital leg defect. He is a child with a disability. However, he really wants to study at school, communicate with friends and teachers. We have to walk 3 miles from home to school because we live on a farm. The school bus does not always reach our village, as the road is bad, and the bus is old and in need of repair for a long time. There is no gas in our village, so we have to use wood for heating, which is very expensive, especially when the war started. It is very difficult for us to collect firewood, because Ivan's father is also disabled. 
Our family is low-income and has many children. We are forced to work hard in the fields. Our family income is $200. This is enough to pay for electricity, take out the garbage and buy firewood for the winter. Relatives and caring people help us with clothes and shoes for children. Our family is also collecting funds for the expensive treatment of Ivan's leg (Ivan has one leg longer, the other shorter).

Ivan is a very active and cheerful child, he loves going to school. However, sometimes it is difficult. The school does not have proper conditions, the classrooms are heated with firewood, and the corridor and toilet are very cold in winI really want to see my son healthy and happy. That we live in a free and peaceful Ukraine!