Ivan ID:7413
ID: 7413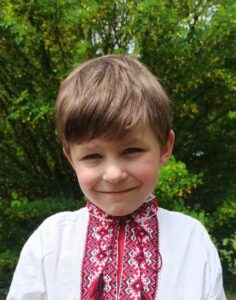 Ivan`s mother works at a school as a secretary  and raises two children herself. In 2022, Ivan went to first grade. The war overshadowed the holiday of the first day at school. Ivan has to spend several hours in the shelter, together with his sister and mother. During the bomb attacks, they hid themselves and their pets. The family does not have its own home, they rent a part of the house. It is very difficult now because Ivan`s family hasn`t enough funds for the necessary things. Despite everything, Ivan`s mother took part in the volunteer movement. The family lives in a small town not far from

sadly famous

Chernobyl

 nuclear power station

. Ivan needs clothes and good food. Ivan also has a dream of a mega lego constructor. And in the future, Ivan dreams of becoming an IT programmer or engineer. With your support and sincere help, Ivan will be able to improve his living conditions, survive the horrors of war and realize his small dreams.