Kyrylo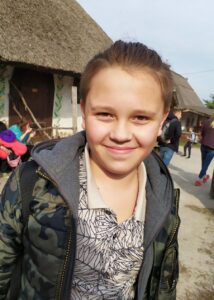 Kirill and his mother were miraculously lucky to escape alive from occupied Mariupol, where they hid in the basement for a month to escape airstrikes. Their house was destroyed by Russian missiles.
The family lost everything during the occupation.  The mother is raising her son alone and is now forced to rent housing and live only on social benefits.
In his peaceful life, Kirill was very fond of fishing, traveling, and cars. Engaged in sports swimming.
He now attends school online, helping his mother in relocation.
Kyrylo is waiting for a peaceful blue sky so that he can walk with his friends without danger.