Marharita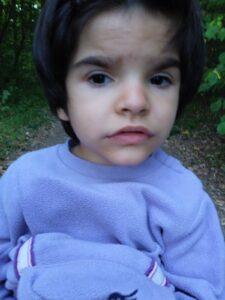 Marharita is a child with special educational needs, has an autistic spectrum disorder and mental and intellectual development disorders. Marharita doesn`t speak

 yet

. Marharita lives in the community, 106 km from the capital

 district city

 with her mother and brother. The main source of income is disability benefits and child support

, which is less then 50$ a month

. Marharita studies at a specialized school. Training is difficult, medication is constantly needed. But Marharita is trying. Marharita loves music,dancing and jumping on the trampoline. The war touched every Ukrainian and Marharita too. Marharita got used to the conditions of war, to darkness, because there is no light. If there is an air alarm, you need to get dressed and go to the shelter.

 

Your kind and loving support through sponsorship will help Marharita to develop and acquire new skills better and realize herself in society.