Oleg ID:5014
ID: 5014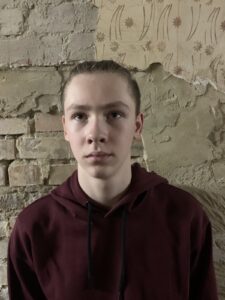 Hello! I was born in the glorious city in the east of Ukraine. I lost my father on the 2-d day of war (February 25, 2022). He was a military man. It became a great grief for me and my mother. So I supported my mother as much as I could. To distract from the events that are currently taking place, I play sports and draw. I really like it.
I moved to the lyceum orphanage in 2020 so I have been studying here for two years.
After the war started, on February 24, I did not go anywhere, because I love my
country and will never leave it. I traveled around Ukraine to help my family, I
volunteered for the benefit of our state. My dream is peace
in Ukraine and happiness reigns.