Roman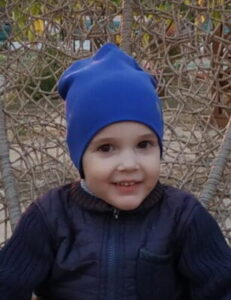 Roman lives in the 

southern

region

of Ukraine,

in

a

 front-line city. He used to attend kindergarten, but now he is forced to hide in

basement

 during times of

air sirens

, and even there his parents try to spend their time usefully: they draw, study letters, because next year Roman will go to school.

Roman l

ikes to play educational toys.
He treats his pets with care: a dog, three cats, a hamster and two turtles. He likes to read books with his mother about spiders and sharks, and to collect construction equipment with his father. But due to the fact that they often turn off the light, they read by candlelight.
Roman dreams of new colored pencils, paints and albums for drawing, coloring pages, puzzles, constructors, plasti
c
ine and does not understand why they cannot be bought in stores now.