Sashko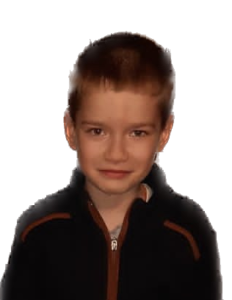 Sashko is in the 1st form. He lives in frontline

 little

 town

 in south of Ukraine.

 Sashko studies online and spends all the time at home. He hasn't opportunity to go for a walk with children or to go to the sportsground. When he hears sirens wailing he must to rush towards shelter with his family. In this hard time their family has a difficult financial situation. Family's income is about 300$ a month. The boy is very clever, cheerful and communicative. He likes Maths and PT.