Tymofiy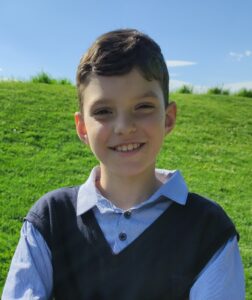 Hello, my name is Tim. I am 9. I live in a small town in eastern Ukraine and I am a pupil of 3rd grade. I don't go to school much now because of the war and electricity problems.   
I like to communicate with kind people.  I play basketball and do boxing.  I go to the gym every day. The gym is far away. I have got a bike. It is very small.
I dream to have a sports bike and to give my small bike to a friend who is smaller than me, he wants it. 
I have many friends in my yard. We play together. We really want a floorball great game we dream to have – if you play together you learn to live in a team.
We wish everyone to live in peace!