Valeria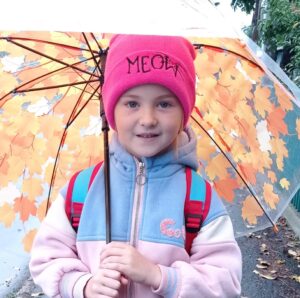 We live together with our daughter in the central area of Ukraine. I am raising my daughter alone, I am divorced from my husband, he does not help in raising the child, he has moved to live in Russia. Since the beginning of the full-scale war, we have not left the territory of Ukraine. I am the mother and I work in the department of education. Right now it's hard to work as electricity is rarely available.
I need help, because it is impossible to raise my daughter alone on my minimum wage. My current salary is 130 US dollars which are barely enough for elementary food.
The current situation is very difficult. I will be very grateful for any help for my daughter's medical needs, education and development.