Volodymyr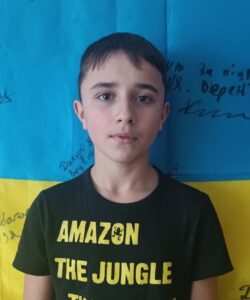 I was born and live in the west of Ukraine and I love my city very much. However,
when the first phase of the war started in the east of our country in 2014, my father was taken to the front. He died on the frontlines in September 2015. I miss him so much.
I live with my mother and younger sister. I really like sports. I ride a bicycle and ski. Also, I like IT so much. Now I am studying in a local boarding school.
My biggest dream is for the terrible war to end and for Ukraine to live a peaceful life again. We are in a difficult situation right now, so I would be grateful for any help.